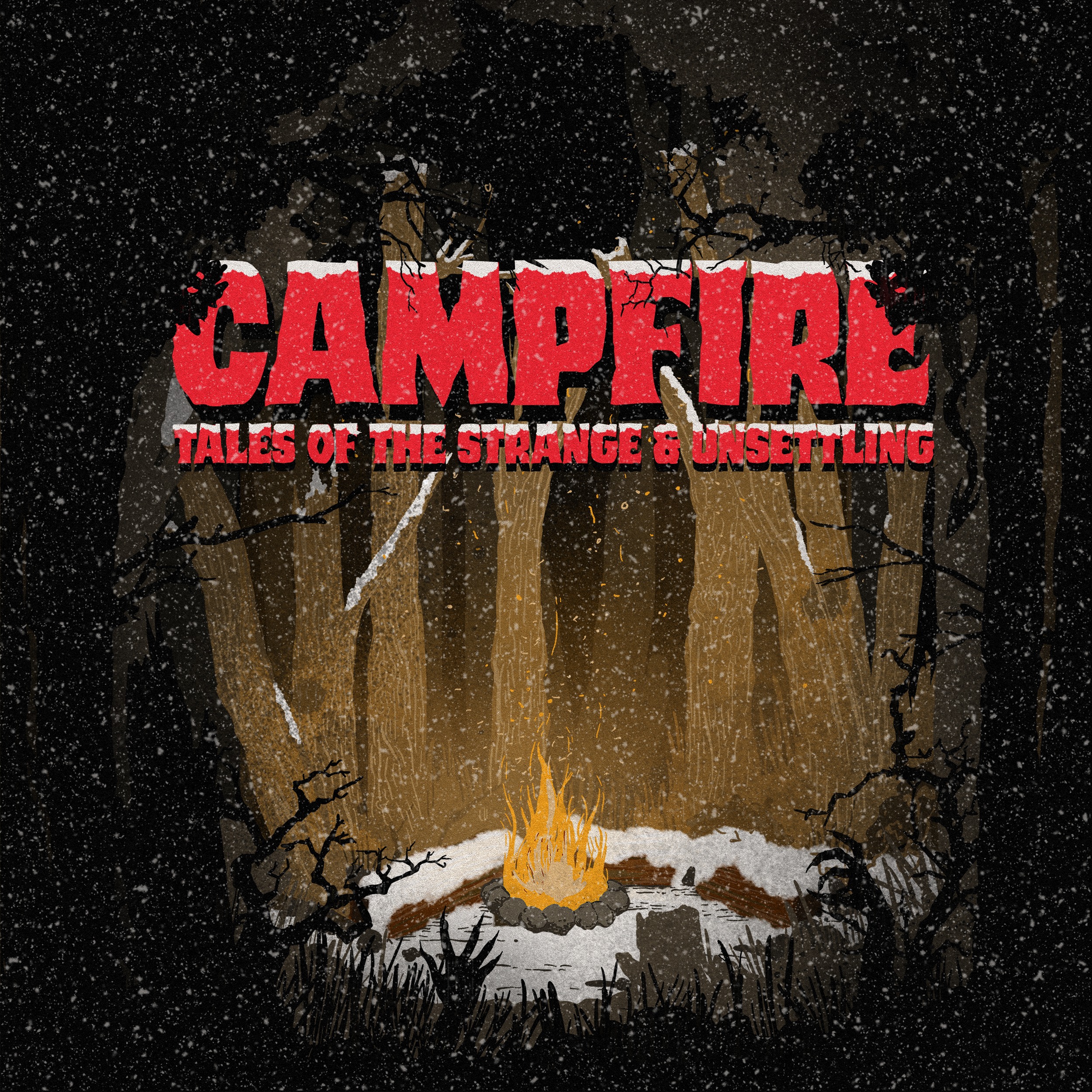 This week, we have for you another grand mystery! The lighthouse at Eilean Mor was constructed in December of 1899. In that first year, it was manned and maintained by a team of four proven and dedicated lighthouse keepers that consisted of a Head Keeper, two Assistant Keepers, and an Occasional Keeper that alternated with each man every three months. One year into their station, the light went dark. Upon investigation, it became clear that the three men had vanished without a trace!
BECAUSE NORTH ATLANTIC!
Campfire: Tales of the Strange and Unsettling is created for adult audiences only. The content and discussion in this show will necessarily engage with various accounts that include violence, anxiety, fear, and occasional body horror. Much of it will be emotionally and intellectually challenging to engage with. We will flag especially graphic or intense content so as to never put you in an uninformed or unprepared position. We will do our best to make this a space where we can engage bravely, empathetically, and thoughtfully with difficult content every week. 
This week's episode includes the following sensitive content:
Descriptions of the following:
Extreme Graphic Violence
Drowning
Suicide
Heights
Body Horror
Satisfy All of Your Merchandise Needs at
https://www.teepublic.com/stores/campfire-tales-of-the-strange-and-unsettling?ref_id=25702
Show Your Support By Joining Our Patreon:
https://www.patreon.com/campfiretalesofthestrangeandunsettling
Join the conversation on social media at
www.campfirepodcastnetwork.com 
Discord: 
Instagram:
instagram.com/campfire.tales.podcast
GoodPods:
https://goodpods.app.link/T0qvGnXnplb
Twitter:
www.twitter.com/campfiretotsau 
Facebook:
www.facebook.com/campfire.tales.podcast
Special Thanks:
Gregg Martin for music contributions! Go follow him on Instagram at Instagram.com/reverentmusic , on Bandcamp at https://reverentmusic.bandcamp.com/releases or on Spotify at https://open.spotify.com/album/6QVhQsYQeeBVOtxrelehTI?si=V5CAxS8sSXyVFn14G7j-GA
Elias Armao for graphic design! Go follow him on Instagram at instagram.com/doggedlinedesignsupply 
Jonathan Dodd for merch design! Show him some love at https://linktr.ee/jonathandodd