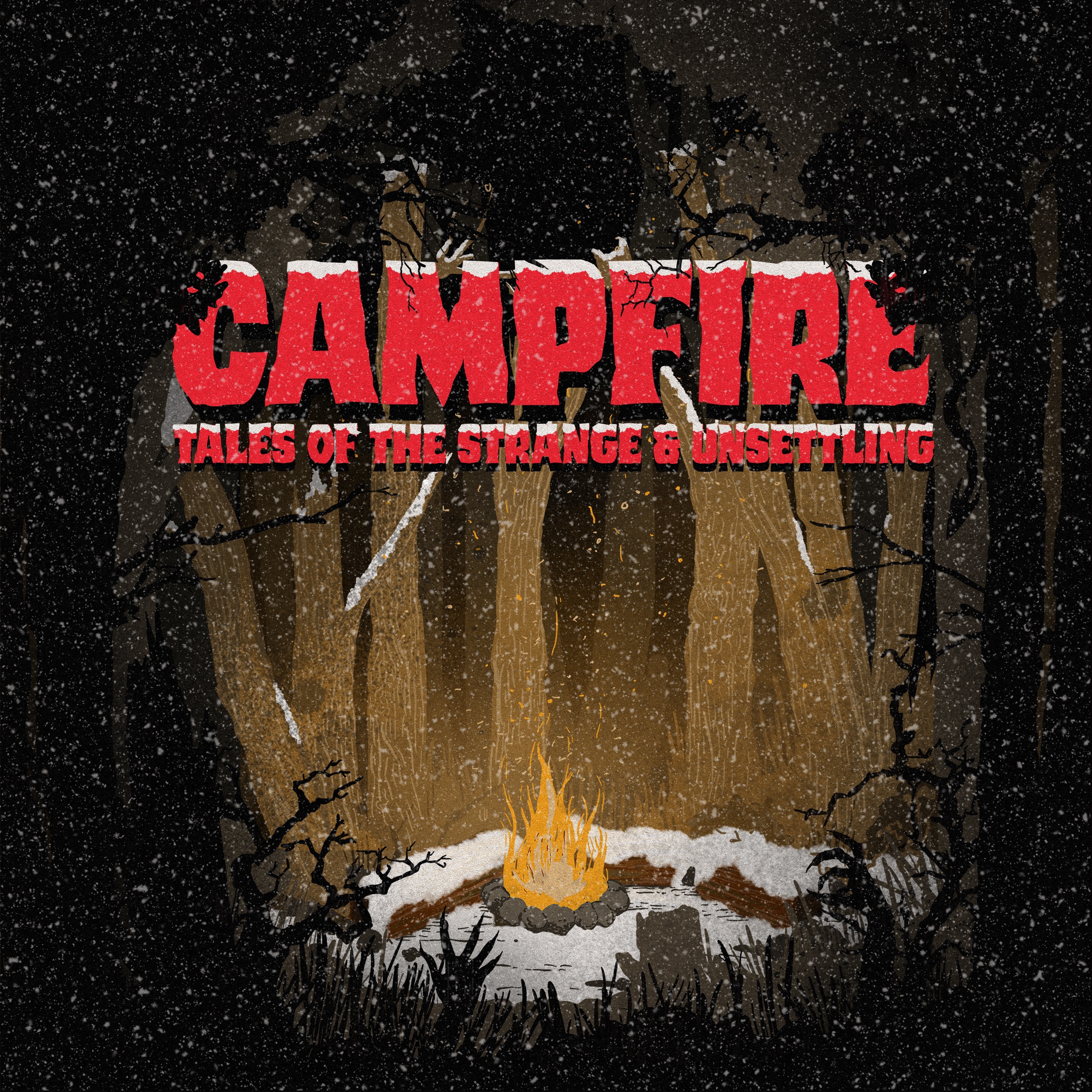 As detailed in her in 1996 book Encounter, Ms Cahill's case had all the hallmarks of the classic alien abduction story of the era: lost time, strange spaceships, bright lights, inhuman creatures and inexplicable marks on her body. But her story had something other alien visitations didn't. Independent witnesses who could back up her story. Along with her then-husband Andrew, who was in the car with her on that fateful night on Melbourne's south-eastern fringes, there were reportedly four other people in two separate cars who would be able to verify her otherworldly claims. Because of its multiple witnesses, the incident was hailed as the "holy grail" of alien abduction stories by UFO researchers and enthusiasts. We're talking five different stories told by at least seven individuals interweaving and overlapping. Join us as we explore one of Australia's most lauded ufological mysteries. 
THIS IS THE GUY RICHIE MOVIE OF UFO ABDUCTIONS!
Campfire: Tales of the Strange and Unsettling is created for adult audiences only. The content and discussion in this show will necessarily engage with various accounts that include violence, anxiety, fear, and occasional body horror. Much of it will be emotionally and intellectually challenging to engage with. We will flag especially graphic or intense content so as to never put you in an uninformed or unprepared position. We will do our best to make this a space where we can engage bravely, empathetically, and thoughtfully with difficult content every week. 
This week's episode includes descriptions/sound related the following sensitive subjects: 
High-Stress Situations
Medical Trauma
Obstetric Trauma
Check it Out!
Mothmen 1966
https://store.steampowered.com/app/1755030/Mothmen_1966/
Bigfoot
Encounter
Close Encounters: Volume Two: The Abduction cases of Charles Hickson & Calvin Parker, Scott & Wendy Longley, Linda Cortile, Betty Andreasson, and Kelly Cahill 
Adverts!
Support Campfire on Patreon:
https://www.patreon.com/campfiretalesofthestrangeandunsettling
Satisfy All of Your Merch Needs:
https://www.teepublic.com/stores/campfire-tales-of-the-strange-and-unsettling?ref_id=25702
Join the conversation on social media at
www.campfirepodcastnetwork.com 
Discord: 
Instagram:
instagram.com/campfire.tales.podcast
GoodPods:
https://goodpods.app.link/T0qvGnXnplb
Twitter:
www.twitter.com/campfiretotsau 
Facebook:
www.facebook.com/campfire.tales.podcast
Visit Our Linktree for Any and All Campfire Info:
https://linktr.ee/Campfirepodcast
Special Thanks:
Gregg Martin for music contributions! Go follow him on Instagram at Instagram.com/reverentmusic , on Bandcamp at https://reverentmusic.bandcamp.com/releases or on Spotify at https://open.spotify.com/album/6QVhQsYQeeBVOtxrelehTI?si=V5CAxS8sSXyVFn14G7j-GA
Additional Music: "Crime Scene – The Man Who Loved Flowers Suite" – Ghost Stories Incorporated
Additional SFX Provided by: Artlist.io
Elias Armao for graphic design! Go follow him on Instagram at instagram.com/doggedlinedesignsupply 
Jonathan Dodd for merch design! Show him some love at https://linktr.ee/jonathandodd
Easton Chandler Hawk! Support his work at https://linktr.ee/eastonhawkart
Christina at The Crescent Hare! Support everything she does at https://thecrescenthare.bigcartel.com/products
Todd Purse at Create Magic Studios! Support his work at https://linktr.ee/Createmagicstudios