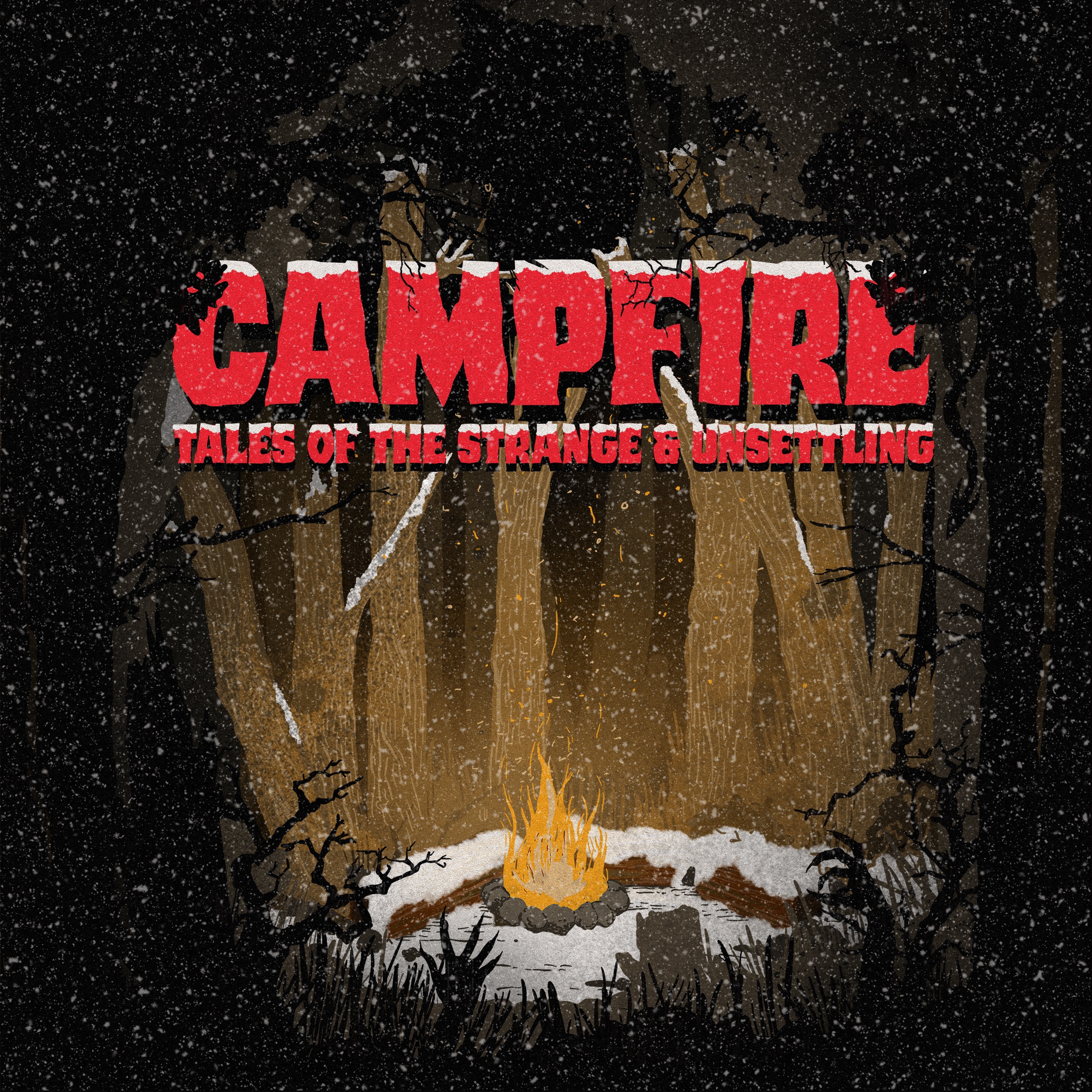 Edward Mordrake is the subject of an urban legend who was born in the 19th century as the heir to an English peerage who was born with a rare form of Craniopagus parasiticus called Diprosopus. He was born with a fully formed additional face on the back of his head. According to legend, unlike confirmed instances of this malformation, the face appeared to be sentient. It was reported that it could whisper, laugh, cry, and frequently ridicule him. Mordake repeatedly begged doctors to remove it, claiming it whispered bad things to him at night. Tragically, Mordake committed suicide at the age of 23. Was this a case of two souls in one body or dissociative identity disorder? Either way, there is one thing that it certainly is. 
A LESSON IN MYTH-MAKING!
Campfire: Tales of the Strange and Unsettling is created for adult audiences only. The content and discussion in this show will necessarily engage with various accounts that include violence, anxiety, fear, and occasional body horror. Much of it will be emotionally and intellectually challenging to engage with. We will flag especially graphic or intense content so as to never put you in an uninformed or unprepared position. We will do our best to make this a space where we can engage bravely, empathetically, and thoughtfully with difficult content every week. 
This week's episode includes descriptions/sound related the following sensitive subjects. 
Suicide
Mental Health Crises
Disabilities
Exploitation 
Check it Out!
Mothmen 1966
https://store.steampowered.com/app/1755030/Mothmen_1966/
Bigfoot
Original Article
https://www.newspapers.com/clip/81960531/the-wonders-of-modern-science-by/
Adverts!
Support Campfire on Patreon:
https://www.patreon.com/campfiretalesofthestrangeandunsettling
Satisfy All of Your Merch Needs:
https://www.teepublic.com/stores/campfire-tales-of-the-strange-and-unsettling?ref_id=25702
Join the conversation on social media at
www.campfirepodcastnetwork.com 
Discord: 
Instagram:
instagram.com/campfire.tales.podcast
GoodPods:
https://goodpods.app.link/T0qvGnXnplb
Twitter:
www.twitter.com/campfiretotsau 
Facebook:
www.facebook.com/campfire.tales.podcast
Visit Our Linktree for Any and All Campfire Info:
https://linktr.ee/Campfirepodcast
Special Thanks:
Gregg Martin for music contributions! Go follow him on Instagram at Instagram.com/reverentmusic , on Bandcamp at https://reverentmusic.bandcamp.com/releases or on Spotify at https://open.spotify.com/album/6QVhQsYQeeBVOtxrelehTI?si=V5CAxS8sSXyVFn14G7j-GA
Additional Music: "Neverending Nightmare" – Ghost Stories Incorporated
SFX provided by: Artlist.io
Elias Armao for graphic design! Go follow him on Instagram at instagram.com/doggedlinedesignsupply 
Jonathan Dodd for merch design! Show him some love at https://linktr.ee/jonathandodd
Easton Chandler Hawk! Support his work at https://linktr.ee/eastonhawkart
Christina at The Crescent Hare! Support everything she does at https://thecrescenthare.bigcartel.com/products
Todd Purse at Create Magic Studios! Support his work at https://linktr.ee/Createmagicstudios