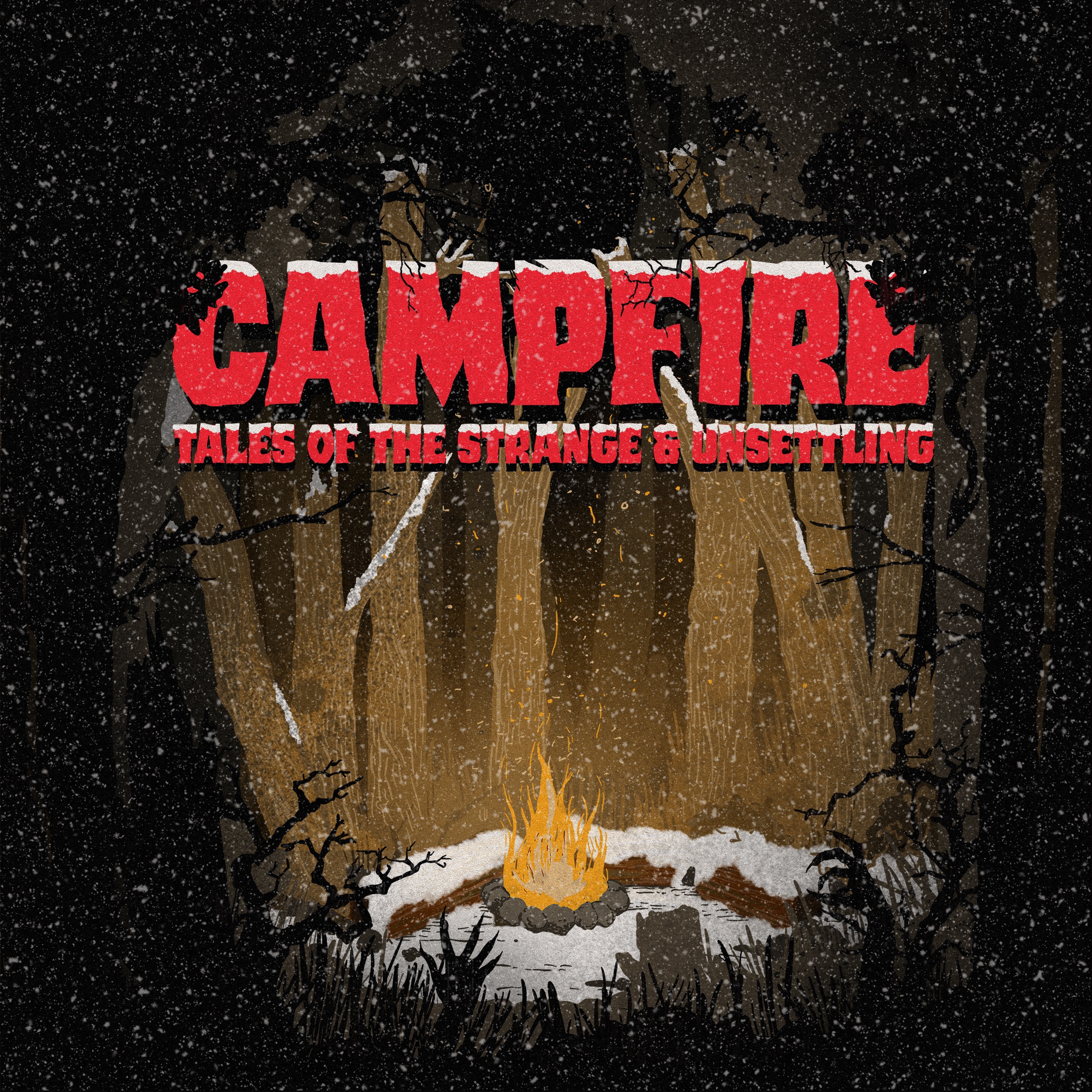 This week, we're discussing one of the most famous encounters in the cryptozoological canon. It was on a summer night in July 1924 that a group of gold prospectors in the Mount St. Helens area of Washington state found themselves face to face with a group of "mountain devils" on the trail ahead of them. After a harrowing chase through the trails they had forged, they barricaded themselves in the cabin they had built as a barrage of attacks lasted the entire night. Can this remarkable story really be believed? Could it have been an elaborate hoax? 99 years later, we can only speculate, but speculation is where all the fun is found. Right?
Campfire: Tales of the Strange and Unsettling is created for adult audiences only. The content and discussion in this show will necessarily engage with various accounts that include violence, anxiety, fear, and occasional body horror. Much of it will be emotionally and intellectually challenging to engage with. We will flag especially graphic or intense content so as to never put you in an uninformed or unprepared position. We will do our best to make this a space where we can engage bravely, empathetically, and thoughtfully with difficult content every week. 
This week's episode includes descriptions/sound related the following sensitive subjects. 
Gunfire 
Gun Violence
Claustrophobia
Confinement
Check it Out!
Mothmen 1966
https://store.steampowered.com/app/1755030/Mothmen_1966/
Bigfoot
The Ape Canyon Haunting (Bigfoot Stories) 
https://www.amazon.com/Canyon-Haunting-Steven-Douglas-Brown
Adverts!
Support Campfire on Patreon: 
https://www.patreon.com/campfiretalesofthestrangeandunsettling
Satisfy All of Your Merch Needs: 
https://www.teepublic.com/stores/campfire-tales-of-the-strange-and-unsettling?ref_id=25702
Join the conversation on social media at
www.campfirepodcastnetwork.com 
Discord: 
Instagram:
instagram.com/campfire.tales.podcast
GoodPods:
https://goodpods.app.link/T0qvGnXnplb
Twitter:
www.twitter.com/campfiretotsau 
Facebook:
www.facebook.com/campfire.tales.podcast
Visit Our Linktree for Any and All Campfire Info: 
https://linktr.ee/Campfirepodcast
Special Thanks:
Gregg Martin for music contributions! Go follow him on Instagram at Instagram.com/reverentmusic , on Bandcamp at https://reverentmusic.bandcamp.com/releases or on Spotify at https://open.spotify.com/album/6QVhQsYQeeBVOtxrelehTI?si=V5CAxS8sSXyVFn14G7j-GA
Additional music & SFX provided by Artlist.io
Elias Armao for graphic design! Go follow him on Instagram at instagram.com/doggedlinedesignsupply 
Jonathan Dodd for merch design! Show him some love at https://linktr.ee/jonathandodd
Easton Chandler Hawk! Support his work at https://linktr.ee/eastonhawkart
Christina at The Crescent Hare! Support everything she does at https://thecrescenthare.bigcartel.com/products
Todd Purse at Create Magic Studios! Support his work at https://linktr.ee/Createmagicstudios