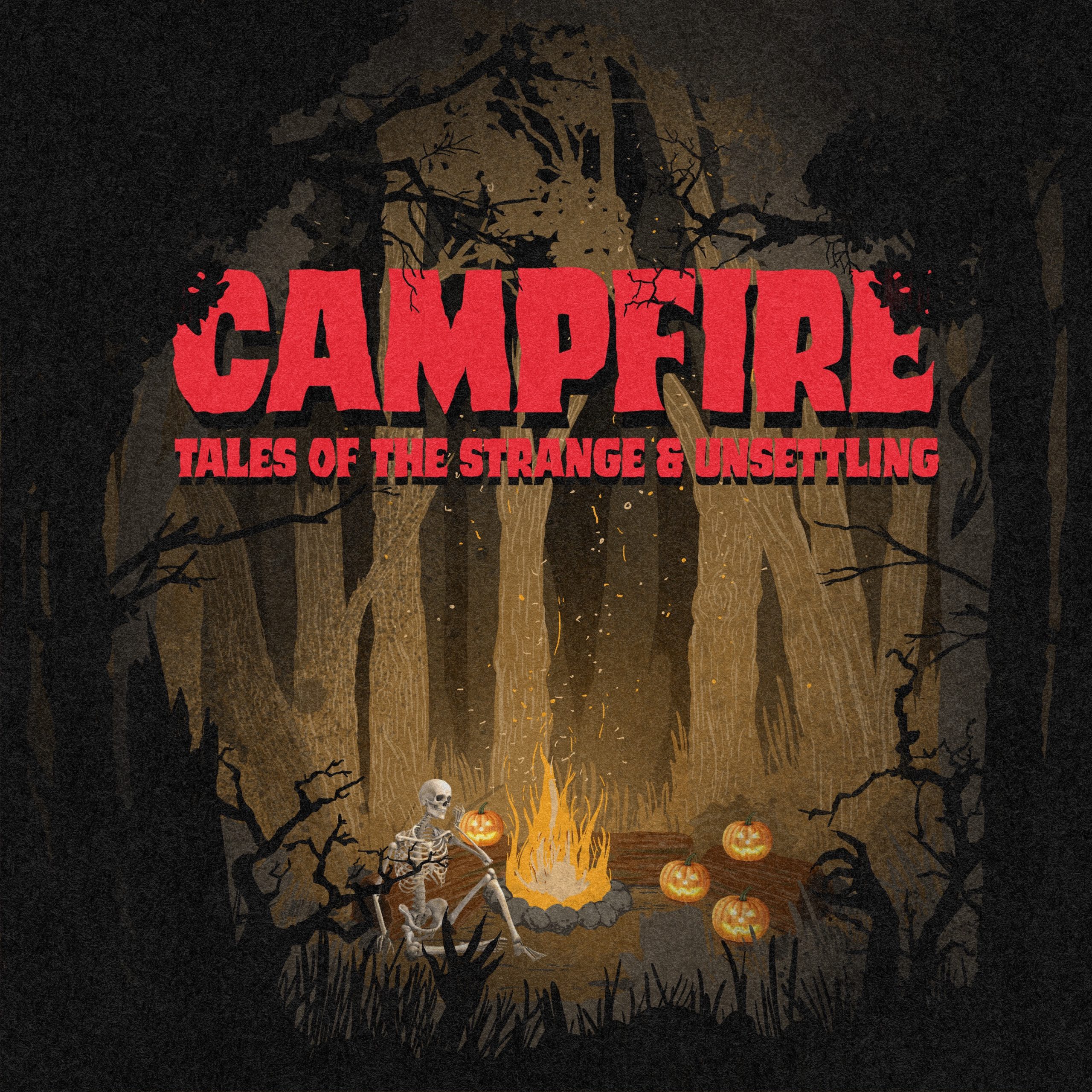 In this week's installment of Campfire Classics Collection, we'll be snuggling up to the fire with A Ghost Story by acclaimed American writer, humorist, entrepreneur, publisher, and lecturer, Mark Twain. This tale is particularly fascinating because, not only is it good for a scare, it is a damming commentary on the hoax of the Cardiff Giant. For those of you that find yourself unfamiliar with that topic, rest assured. It will be covered at great length in a future episode. For now, make yourself a hot cup of tea, find your favorite blanket, and settle in for an eerie and elegant tale written by a true master. 
Campfire: Tales of the Strange and Unsettling is created for adult audiences only. The content and discussion in this show will necessarily engage with various accounts that include violence, anxiety, fear, and occasional body horror. Much of it will be emotionally and intellectually challenging to engage with. We will flag especially graphic or intense content so as to never put you in an uninformed or unprepared position. We will do our best to make this a space where we can engage bravely, empathetically, and thoughtfully with difficult content every week. 
This week's episode includes descriptions/sound related the following sensitive content:
High Anxiety Situations
Check it Out!
Mark Twain's best known works include Jumping Frog of Calaveras County (1865), The Innocents Abroad (1869),Roughing It (1872), The Gilded Age (1873), The Adventures of Tom Sawyer (1867), and Adventures of Huckleberry Finn (1885). 
Support Campfire on Patreon:
https://www.patreon.com/campfiretalesofthestrangeandunsettling
Satisfy All of Your Merch Needs:
https://www.teepublic.com/stores/campfire-tales-of-the-strange-and-unsettling?ref_id=25702
Join the conversation on social media at
www.campfirepodcastnetwork.com 
Discord: 
Instagram:
instagram.com/campfire.tales.podcast
GoodPods:
https://goodpods.app.link/T0qvGnXnplb
Twitter:
www.twitter.com/campfiretotsau 
Facebook:
www.facebook.com/campfire.tales.podcast
Visit Our Linktree for Any and All Campfire Info:
https://linktr.ee/Campfirepodcast
Special Thanks:
Gregg Martin for music contributions! Go follow him on Instagram at Instagram.com/reverentmusic , on Bandcamp at https://reverentmusic.bandcamp.com/releases or on Spotify at https://open.spotify.com/album/6QVhQsYQeeBVOtxrelehTI?si=V5CAxS8sSXyVFn14G7j-GA
Elias Armao for graphic design! Go follow him on Instagram at instagram.com/doggedlinedesignsupply 
Jonathan Dodd for merch design! Show him some love at https://linktr.ee/jonathandodd
Easton Chandler Hawk! Support his work at https://linktr.ee/eastonhawkart
Christina at The Crescent Hare! Support everything she does at https://thecrescenthare.bigcartel.com/products
Todd Purse at Create Magic Studios! Support his work at https://linktr.ee/Createmagicstudios