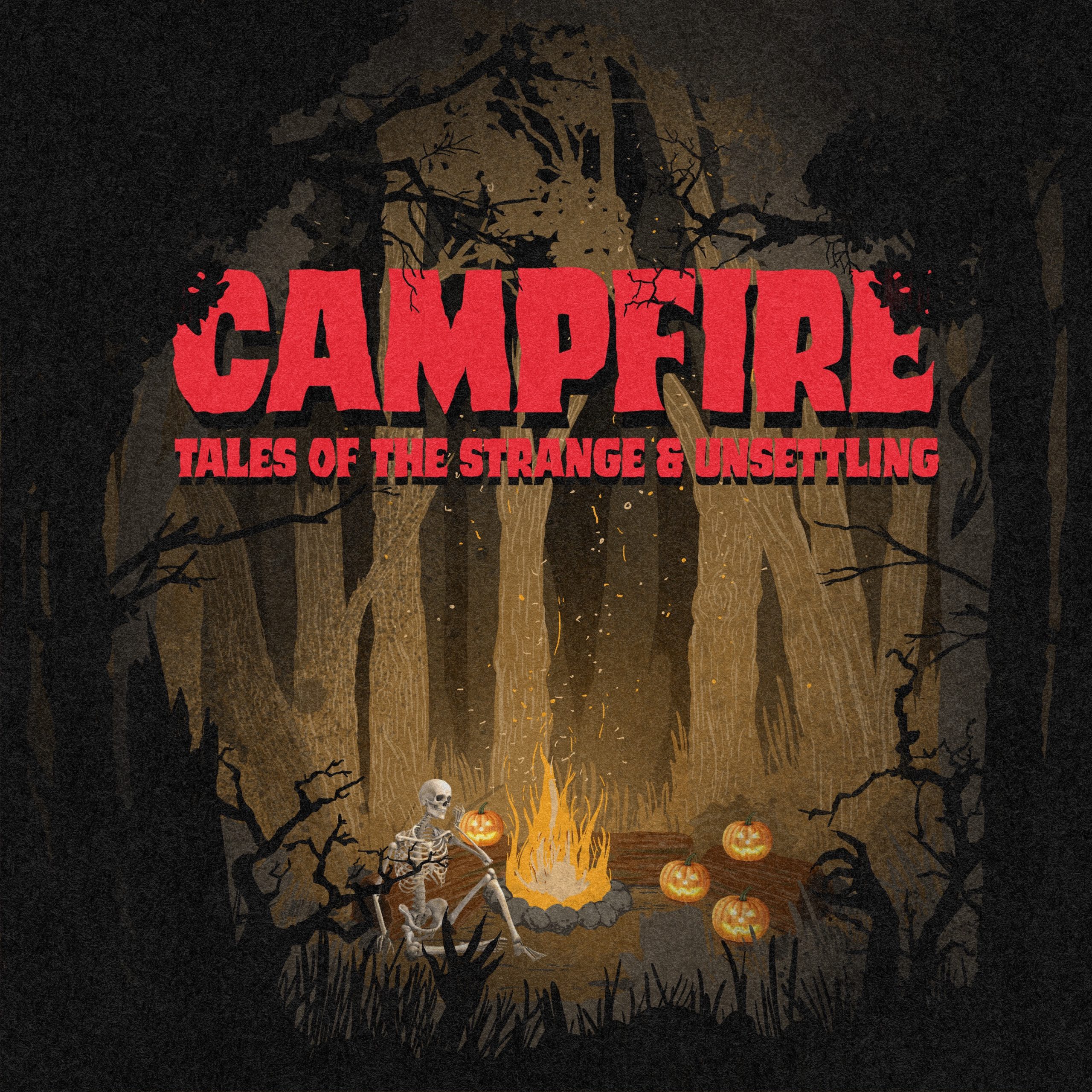 This week we have a seminal piece from one of the most important authors of the 19th century. Edgar Allen Poe initiated the modern detective story. He was the first to truly develop the gothic horror story. He was, quite possibly, the most significant early forerunner of the science fiction form. There is a reason that the vast majority of you, regardless of your general interest in classic literature, know the man. His contributions to humanity at large thrust him from the depths of literary obscurity where so many brilliant minds languished forever; into the shining lights of pop culture and general world history. Today we are going to experience how he accomplished that tricky tricky deed: drama and fear. His stories had a way of striking at the heart of humanity's shadow. This story is one of the most significant examples. 
Campfire: Tales of the Strange and Unsettling is created for adult audiences only. The content and discussion in this show will necessarily engage with various accounts that include violence, anxiety, fear, and occasional body horror. Much of it will be emotionally and intellectually challenging to engage with. We will flag especially graphic or intense content so as to never put you in an uninformed or unprepared position. We will do our best to make this a space where we can engage bravely, empathetically, and thoughtfully with difficult content every week. 
This week's episode includes descriptions/sound related the following sensitive content:
High Anxiety
Paranoia
Stalking
Murder
Dismemberment
Check it Out!
Edgar Allan Poe was an American writer, poet, editor, and literary critic. Poe is best known for his poetry and short stories, particularly his tales of mystery and the macabre. He is widely regarded as a central figure of Romanticism in the United States, and of American literature.
Support Campfire on Patreon:
https://www.patreon.com/campfiretalesofthestrangeandunsettling
Satisfy All of Your Merch Needs:
https://www.teepublic.com/stores/campfire-tales-of-the-strange-and-unsettling?ref_id=25702
Join the conversation on social media at
www.campfirepodcastnetwork.com 
Discord: 
Instagram:
instagram.com/campfire.tales.podcast
GoodPods:
https://goodpods.app.link/T0qvGnXnplb
Twitter:
www.twitter.com/campfiretotsau 
Facebook:
www.facebook.com/campfire.tales.podcast
Visit Our Linktree for Any and All Campfire Info:
https://linktr.ee/Campfirepodcast
Special Thanks:
Gregg Martin for music contributions! Go follow him on Instagram at Instagram.com/reverentmusic , on Bandcamp at https://reverentmusic.bandcamp.com/releases or on Spotify at https://open.spotify.com/album/6QVhQsYQeeBVOtxrelehTI?si=V5CAxS8sSXyVFn14G7j-GA
Elias Armao for graphic design! Go follow him on Instagram at instagram.com/doggedlinedesignsupply 
Jonathan Dodd for merch design! Show him some love at https://linktr.ee/jonathandodd
Easton Chandler Hawk! Support his work at https://linktr.ee/eastonhawkart
Christina at The Crescent Hare! Support everything she does at https://thecrescenthare.bigcartel.com/products
Todd Purse at Create Magic Studios! Support his work at https://linktr.ee/Createmagicstudios