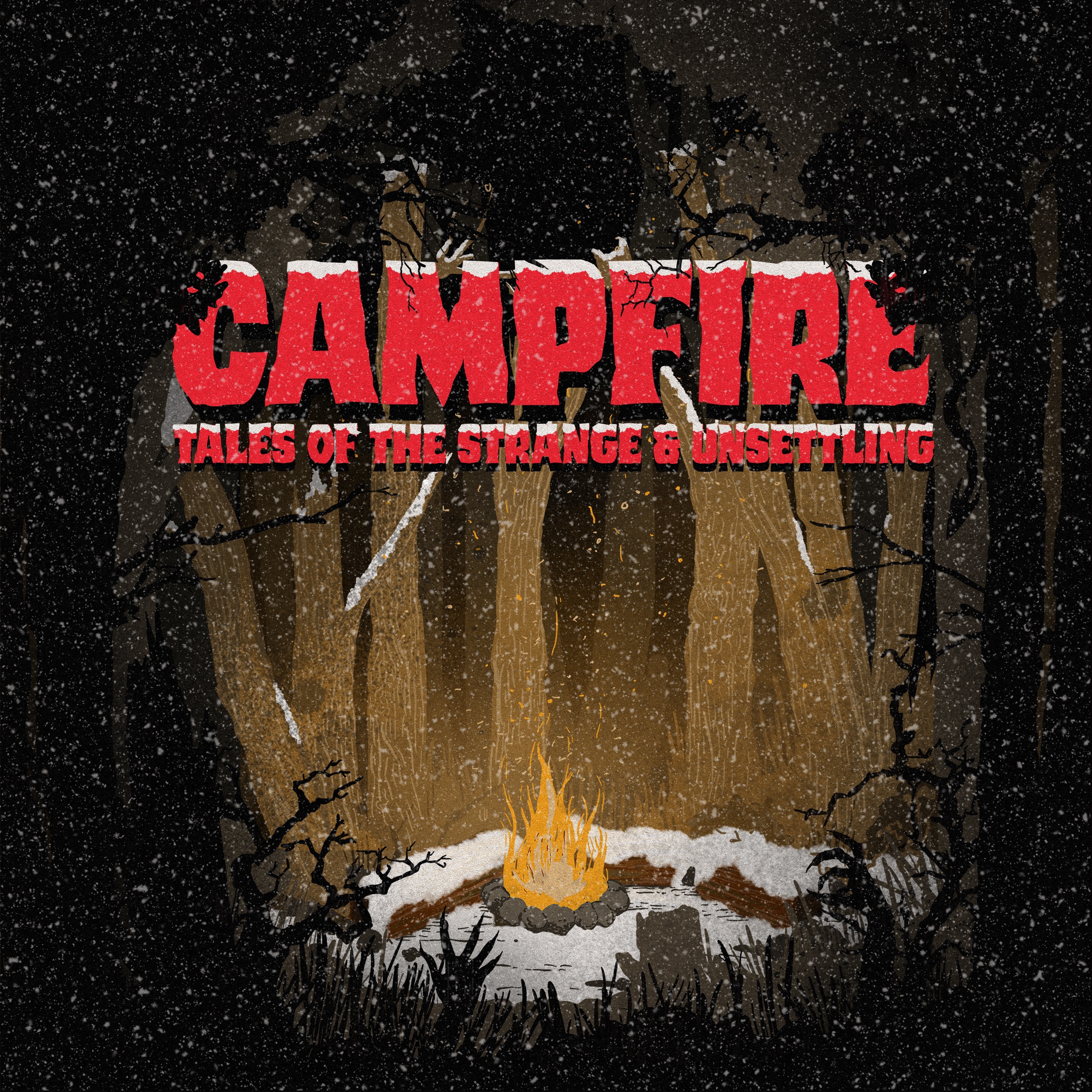 This week, we had the distinct pleasure of welcoming a new friend to show. It isn't very often that you come across someone with a Ph.D. in Chemical Engineering that is assessing Forteana through a sociological lens but Chris Cogswell, the host of the Mad Scientist Podcast, is just that. We had an amazing talk about the development and societal implications of folklore throughout history, the importance of recognizing the roles we play in that development and the possible effects of modern folklore on the future. Chris is an infectiously gregarious guy. Talking with him was an absolute pleasure. Get ready for a good time.  
Campfire: Tales of the Strange and Unsettling is created for adult audiences only. The content and discussion in this show will necessarily engage with various accounts that include violence, anxiety, fear, and occasional body horror. Much of it will be emotionally and intellectually challenging to engage with. We will flag especially graphic or intense content so as to never put you in an uninformed or unprepared position. We will do our best to make this a space where we can engage bravely, empathetically, and thoughtfully with difficult content every week. 
This week's episode includes the following sensitive content:
None
Check it out!
Guest Website:
Guest Socials:
Twitter:
Mad Scientist Pod! (@MadScientistPod) / Twitter
Instagram:
Chris Cogswell (@mad_scientist_podcast) • Instagram photos and videos
Facebook:
The Mad Scientist Podcast | Facebook
Guest Merch: 
T-Shirts by The Mad Scientist Podcast – TeePublic Store | TeePublic
Support Us on Patreon: 
https://www.patreon.com/campfiretalesofthestrangeandunsettling
Satisfy All of Your Merch Needs:
https://www.teepublic.com/stores/campfire-tales-of-the-strange-and-unsettling?ref_id=25702
Join the conversation on social media at
www.campfirepodcastnetwork.com 
Discord: 
Instagram:
instagram.com/campfire.tales.podcast
GoodPods:
https://goodpods.app.link/T0qvGnXnplb
Twitter:
www.twitter.com/campfiretotsau 
Facebook:
www.facebook.com/campfire.tales.podcast
Visit Our Linktree for Any and All Campfire Info:
https://linktr.ee/Campfirepodcast
Special Thanks:
Gregg Martin for music contributions! Go follow him on Instagram at Instagram.com/reverentmusic , on Bandcamp at https://reverentmusic.bandcamp.com/releases or on Spotify at https://open.spotify.com/album/6QVhQsYQeeBVOtxrelehTI?si=V5CAxS8sSXyVFn14G7j-GA
Additional Music: "Out of Sight: The Cursed Piano" – Ghost Stories Incorporated
Elias Armao for graphic design! Go follow him on Instagram at instagram.com/doggedlinedesignsupply 
Merch Designs by:
Jonathan Dodd! Show him some love at https://linktr.ee/jonathandodd
Easton Chandler Hawk! Support his work at https://linktr.ee/eastonhawkart
The Crescent Hare! Support her work at https://linktr.ee/thecrescenthare
Todd Purse at Create Magic Studios! Support his work at https://linktr.ee/Createmagicstudios